'There are two ways of spreading light: to be the candle or the mirror that reflects it.'
Edith Wharton

At Escale, we believe that every woman has the right to feel extraordinary, day and night, with a unique style statement that speaks from her heart.
Escale means 'stopover' in French, and our brand is the fashion equivalent of stopping over to unlock the power of your own distinctive and confident style. Each piece is a celebration of the body through the perfect cut and silhouette.
Contemporary, cool elegance with a dash of artisan art sass, drawn from bold, courageous cultures around the world.
Escale is for women who touch lives. Caring, confident women, determined to unlock their full potential and to help others achieve their dreams at the same time. When you choose to buy a design from Escale, you are touching the lives of the very people who have inspired the extraordinary in you.
We source fair trade natural fabrics from around the world and employ gifted artisan women in their own countries to add that exclusive Escale touch of beautiful challenge.
Our Founder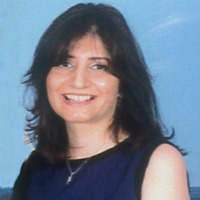 Ferzin Irani is the creative force behind Escale, passionate about creating functional yet stunning clothes that celebrate the femininity and positive power of modern women.
Created in 1998 while she was still living in France and the U.K, the inspiration for Escale is stitched in cultural diversity and a celebration of the strength of women.